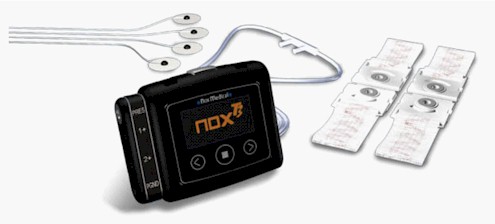 Bruxism Monitor

The Bruxism Monitor is a new generation of dental equipment with features designed to facilitate good dental care. It was designed from a clean slate drawing from decades of clinical engineering experience. The device is compact, lightweight and easy to use. Its elegant design allows utilization in a variety of clinical environment.
Convincing technology...
Wireless Bluetooth® technology

Miniaturized technology

Thorax & Abdomen

Respiratory Effort

Definitively report Central, Mixed and Complex Sleep Apnea

Integrated snore microphone and BPOS

LCD Screen

Check waveforms real time

2

channels of EMG – Masseter and Hyoid (sub-mentalis)
Bruxism Analysis and Reporting
Autoscoring software was developed specifically to streamline the reporting process. A few clicks with the mouse and 2 powerful reports are generated giving the dentist the information to place all their patients on a safe and effective treatment track.