DDME Dental Sleep Medicine Professional Staff
DDME brings Sleep Lab Technology and Services to the Dental Community. The management of DDME have 40 years of experience in developing and marketing Sleep Lab Technology to the medical market. Instead of treating TMJ/Bruxism after symptoms appear as is the current dental practice, DDME realized that the Sleep Lab Technology would enable dentists the opportunity for early detection of TMJ/Bruxism and would help differentiate the appropriate treatment options of these conditions.
In doing so we ensure our member dentists' current guidelines are followed as described by the AASM and the AADSM. We manage the medical aspects of the diagnostic process requiring medical expertise leaving the dentist free to focus on managing their patient's therapy and general well-being. Moreover, we guide our dentists in identifying those patients that may need specific medical expertise. Finally, it is our firm belief that by bridging the gap between the dental community and sleep experts in such a way that allows dentists to treat appropriately diagnosed patients, we will be satisfying our mission to treat patients that might otherwise go untreated.
Professional Staff: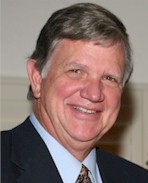 This email address is being protected from spambots. You need JavaScript enabled to view it. , CEO
Mr. Ross has 40 years of experience in the Medical field. He was President of SensorMedics, the leading supplier of Sleep diagnostic equipment, COO of Viasys Healthcare, the leading supplier of Respiratory devices (currently part of CareFusion) and is currently serving on the board of directors of several medical companies.
This email address is being protected from spambots. You need JavaScript enabled to view it. This email address is being protected from spambots. You need JavaScript enabled to view it. , President, RPSGT.
Mr. Wyscarver became a registered sleep technologist in 1992 and held various positions in large multisite sleep centers as a skilled sleep clinician and technical expert. In 1998, he took a position at CareFusion as a clinical specialist. During his tenure, Jeffory was promoted to Senior Marketing Manager for Sleep Diagnostics and Therapy.

This email address is being protected from spambots. You need JavaScript enabled to view it. , Senior VP Sales
Mr. Binnie has over 50 years experience in sales and marketing within the dental community. His vast experience and affiliations within in the dental industry are numerous. He is currently President of Laserdenta, Inc. and Binnie Consulting Services, Inc.
Jacqueline Garrens, MBA, Sr. VP Internet Sales & Marketing
Ms. Garrens has over 30 years experience in sales and marketing. Half of this experience was gained working in high-tech marketing and sales for Hewlett-Packard, and the other half as owner of her own real estate and marketing companies. She earned her MBA from Santa Clara University. She is also General Manager of DDME's Vital Signs Sleep Apnea Program for the Commericial Trucking Industry.
Shannon Ross, Operations Manager
Ms. Ross comes to DDME with an undergraduate degree from the University of Idaho. She has seven years of experience in the medical field and has enjoyed her work in this area. Shannon is also a highly trained physical fitness mentor specializing in aquatic therapy for Parkinson's patients and other special populations.